Cece Parekh started out her time on New Girl being known as the gorgeous model and our titular character's best friend, Jessica Day. Of course, she was so much more than that, too, but it was hard not to notice her incredibly good looks and the fact she was highly fashionable in every single episode.
RELATED: New Girl: 5 Couples That Are Perfect Together (& 5 That Make No Sense)
Sure, part of her ability to be on-trend constantly had to do with her modeling career, but each look on this list – from the casual to the fancier looks – is more stunning than the last. Here are our 10 favorite Cece's outfits of all time.
10

Housewife Chic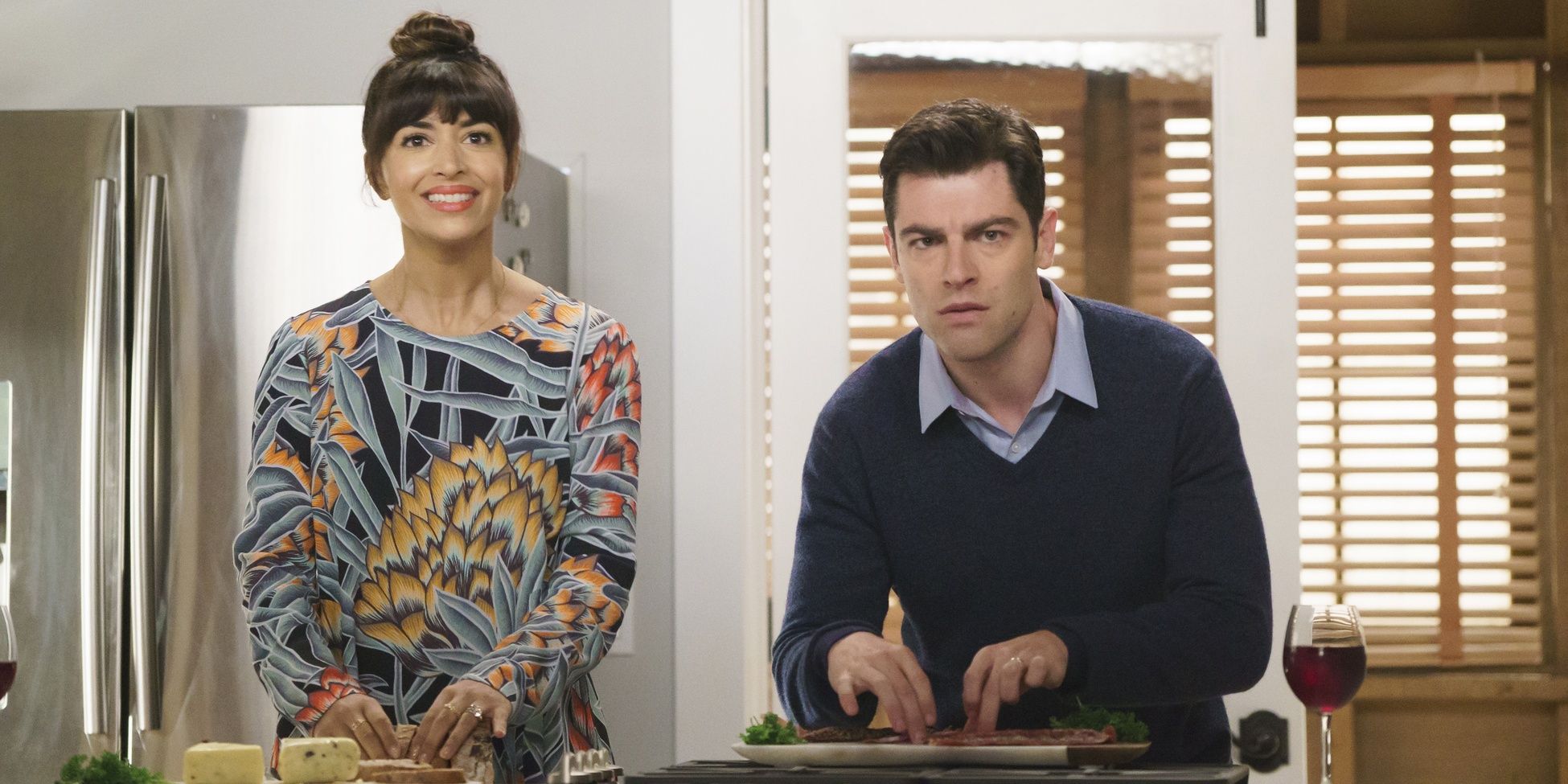 In the later seasons of New Girl, Schmidt and Cece are finally in a loving, committed relationship, married to one another and are growing up. This means they bought a house that they remodeled and that they had plans for a future family.
This look perfectly emulates Cece letting go of her party-girl model past while still staying trendy in her attire as a wife and as a woman who has grown into herself. This botanical long-sleeved top looks absolutely perfect on her and the top knot hairstyle she paired with it only makes it classier.
9

Her First Wedding Dress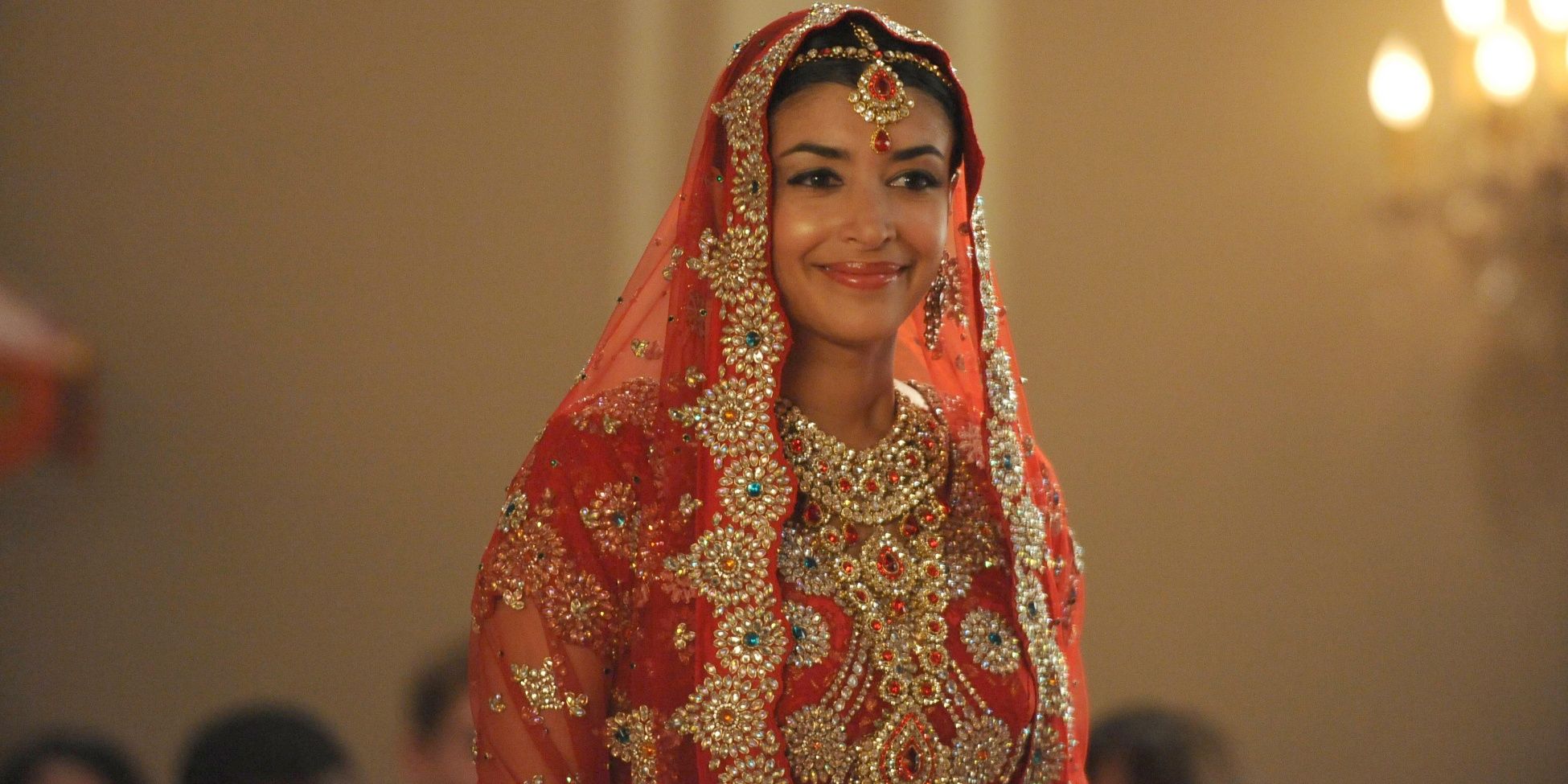 Long before Schmidt and Cece tied the knot, Cece almost was arranged married to a man named Shivrang back in season 2 of New Girl. While the marriage itself was not in the cards to work out that day, she looked utterly beautiful walking down the aisle in this ensemble.
Cece is wearing a Sari which is a traditional Indian garment and this one in particular looks stunning with the vivid red colors and the jeweled detailing all throughout the gown and headdress. While it was unfortunate she had a failed wedding day, she looked damn good during the disaster of it all.
8

A Legendary Outfit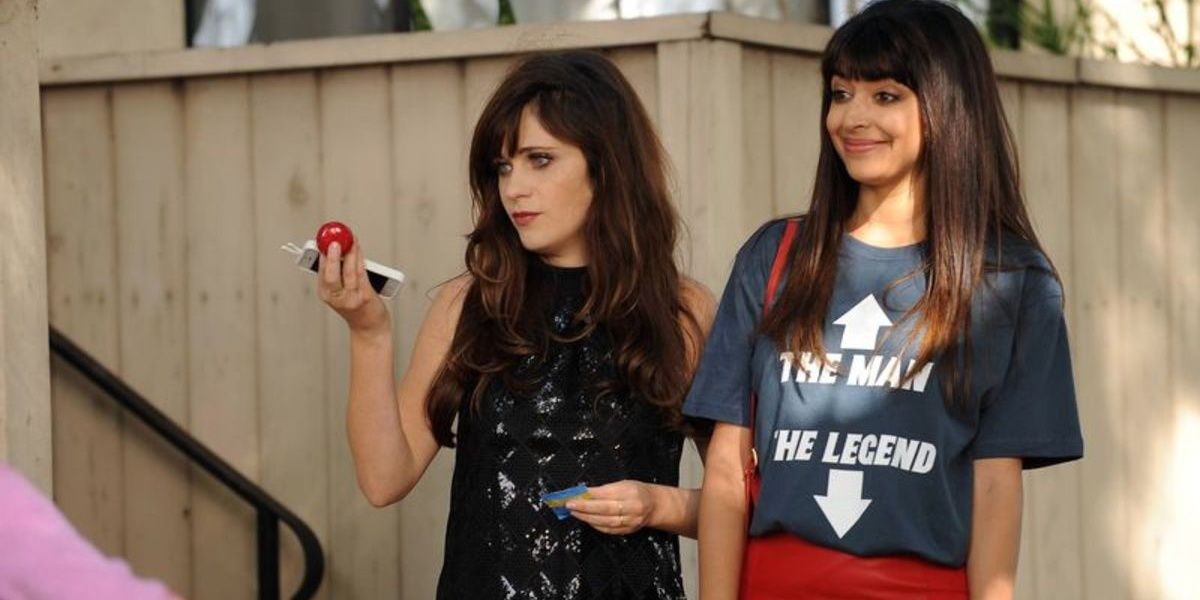 One of Cece Parekh's most iconic outfits throughout the entire series was this one here. After she and her best friend, Jess, had a long night of partying, they wake up hungover, not remembering hardly anything from the night before. Oh and Cece is wearing a shirt that is most definitely not hers.
Clearly, the guy she was assuming she had hooked up with was donning this the previous night and now Cece was sporting it with her red leather mini skirt. While it was completely hilarious to see her wearing a shirt such as this, it also looked cool and casual with her mini skirt and messy hair. It definitely grew on us.
RELATED: The 10 Best Outfits From Charmed
7

Thanksgiving Never Looked This Good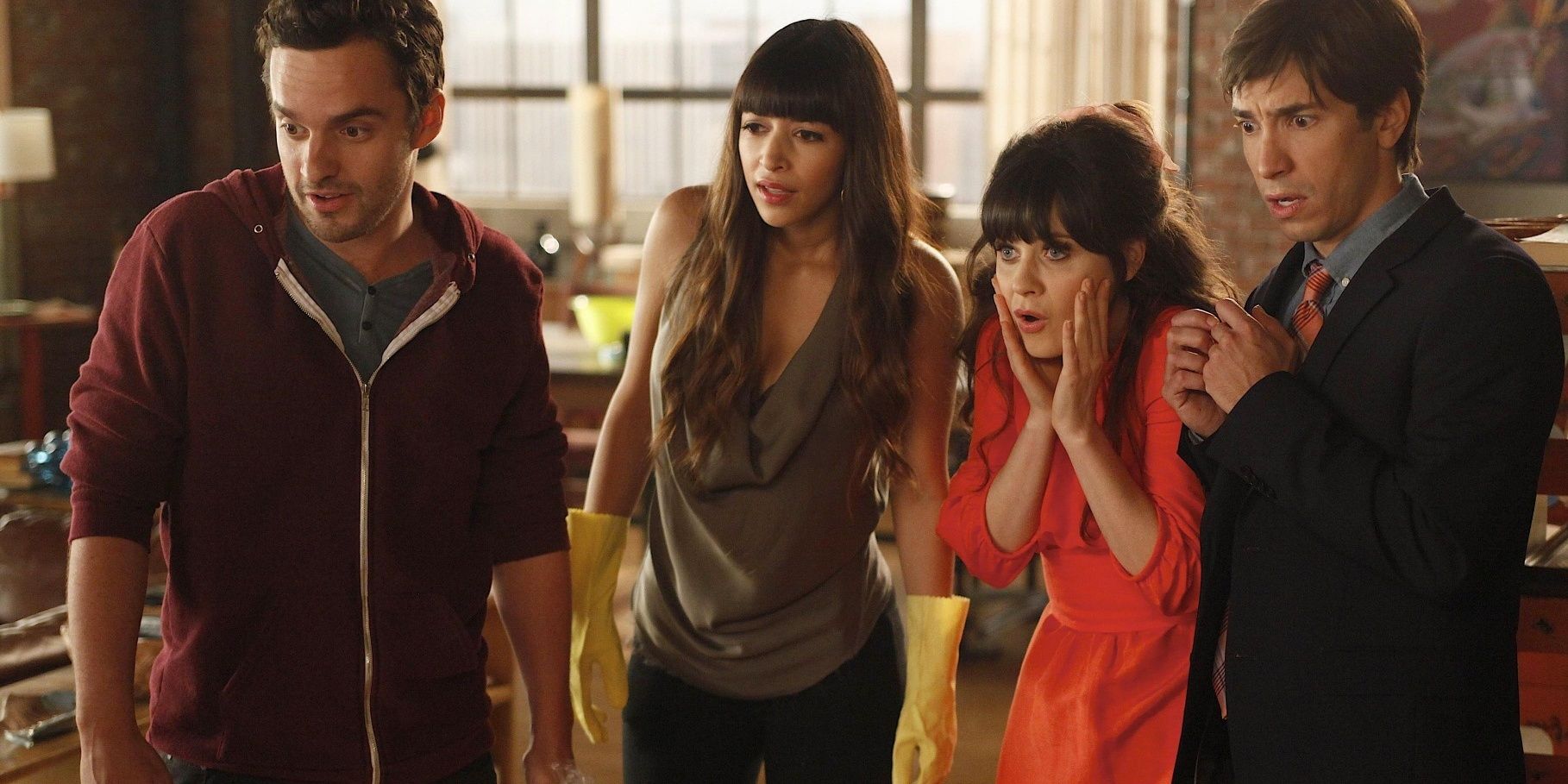 In the first season of New Girl, Jess is hosting her first Thanksgiving at the loft and has invited a man from work over to the festivities, hoping to impress him. Naturally, no matter how much help she gets from her friends, things still go from bad to worse.
Meanwhile, during all of the chaos, Cece is looking casually trendy for the holiday. Her chiffon v-neck drape-front tank top paired with her dark skinny jeans makes her look so effortless and chic that we hardly notice the cleaning gloves she's wearing with it all. Only she could make ugly yellow gloves such as that look on-trend with the rest of her look.
6

Her Valentine's Day Dress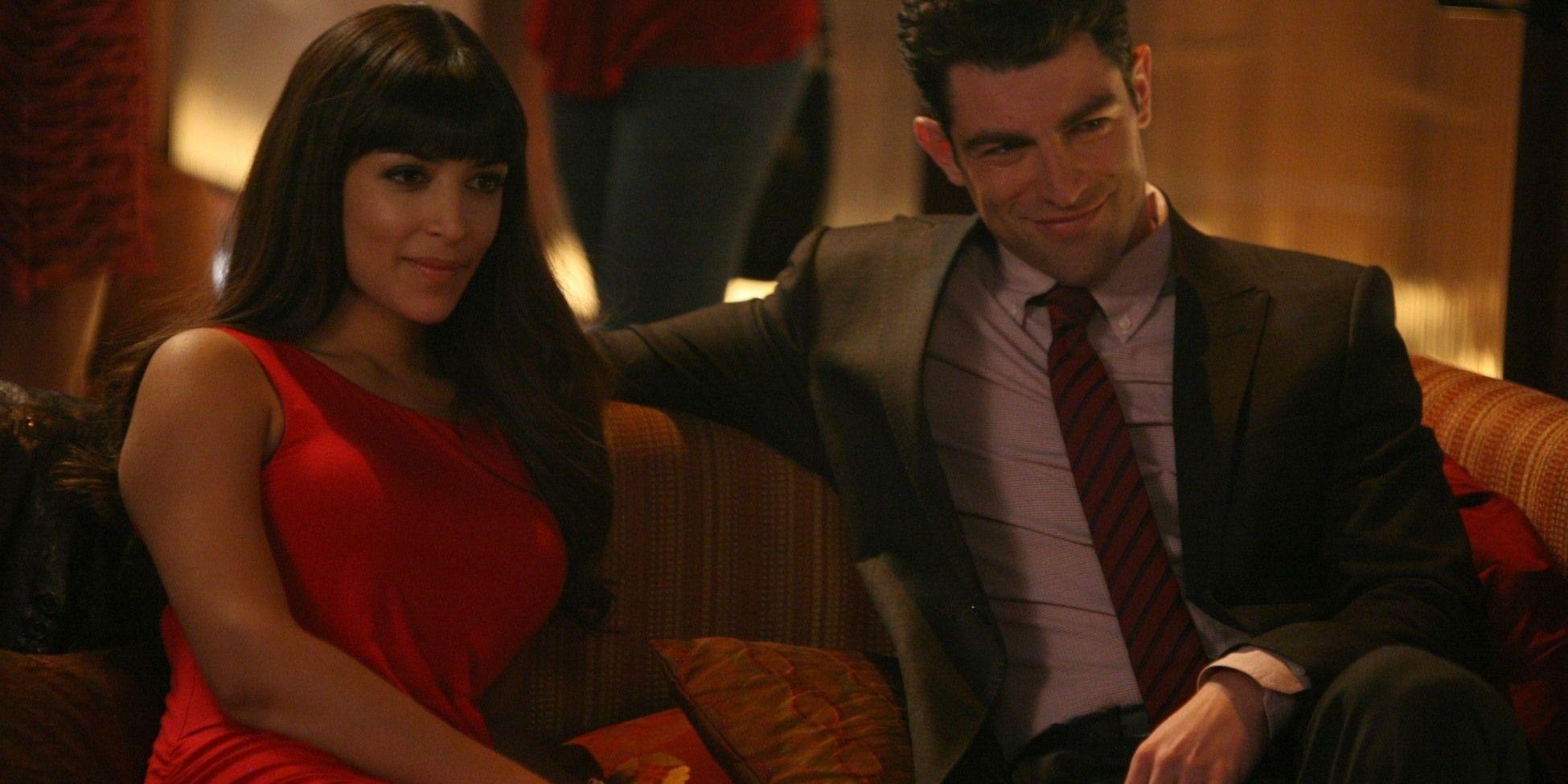 Cece, without a doubt, looks stunning in red, and this next outfit is no exception. In the first season of New Girl, Schmidt and Cece are still dealing with mounting sexual tension that looks far from being resolved, but all of that changes on Valentine's Day.
That night, Cece is wearing a gorgeous red dress that hits just above her knee. The body-con style of the dress accentuates her small waist and best assets while looking elegant and gorgeous. The heels she pairs with it all just makes it one of her all-time best outfits she's ever worn. No wonder she and Schmidt couldn't fight their feelings any longer that night.
5

The Printed Tassel Dress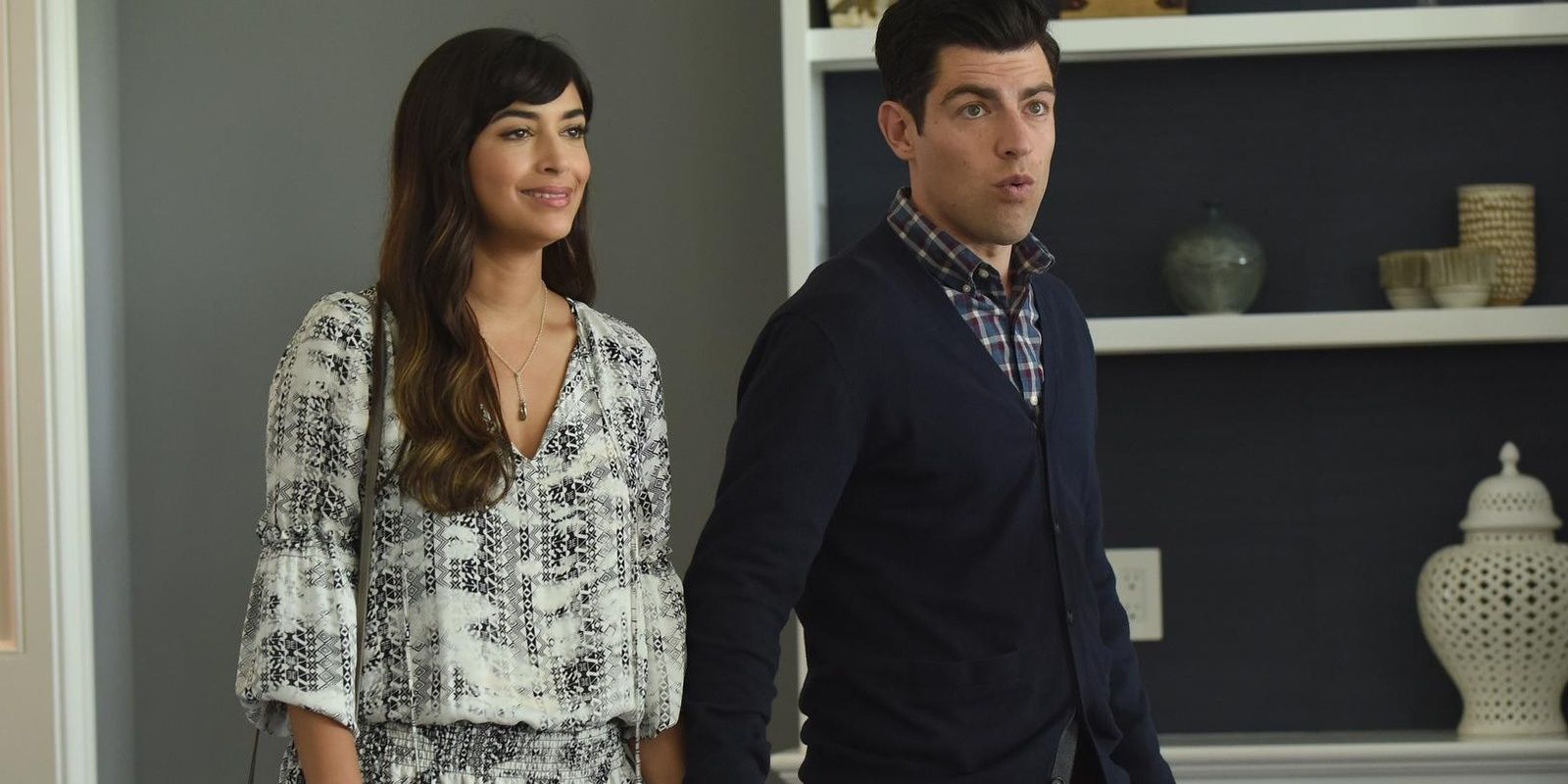 Later on, when Schmidt and Cece are settled and happy, they are house hunting for their very first home together. While on this house hunt, Cece is looking simply beautiful in this printed mini dress with a cinched waist and tassels to top it all off.
While the dress is more casual than some of the others on this list, it is so pretty on Cece and the added touch of the long tassels on the front of it makes it an instant hit for us. We only wished we looked that good when house hunting.
4

Party Girl Look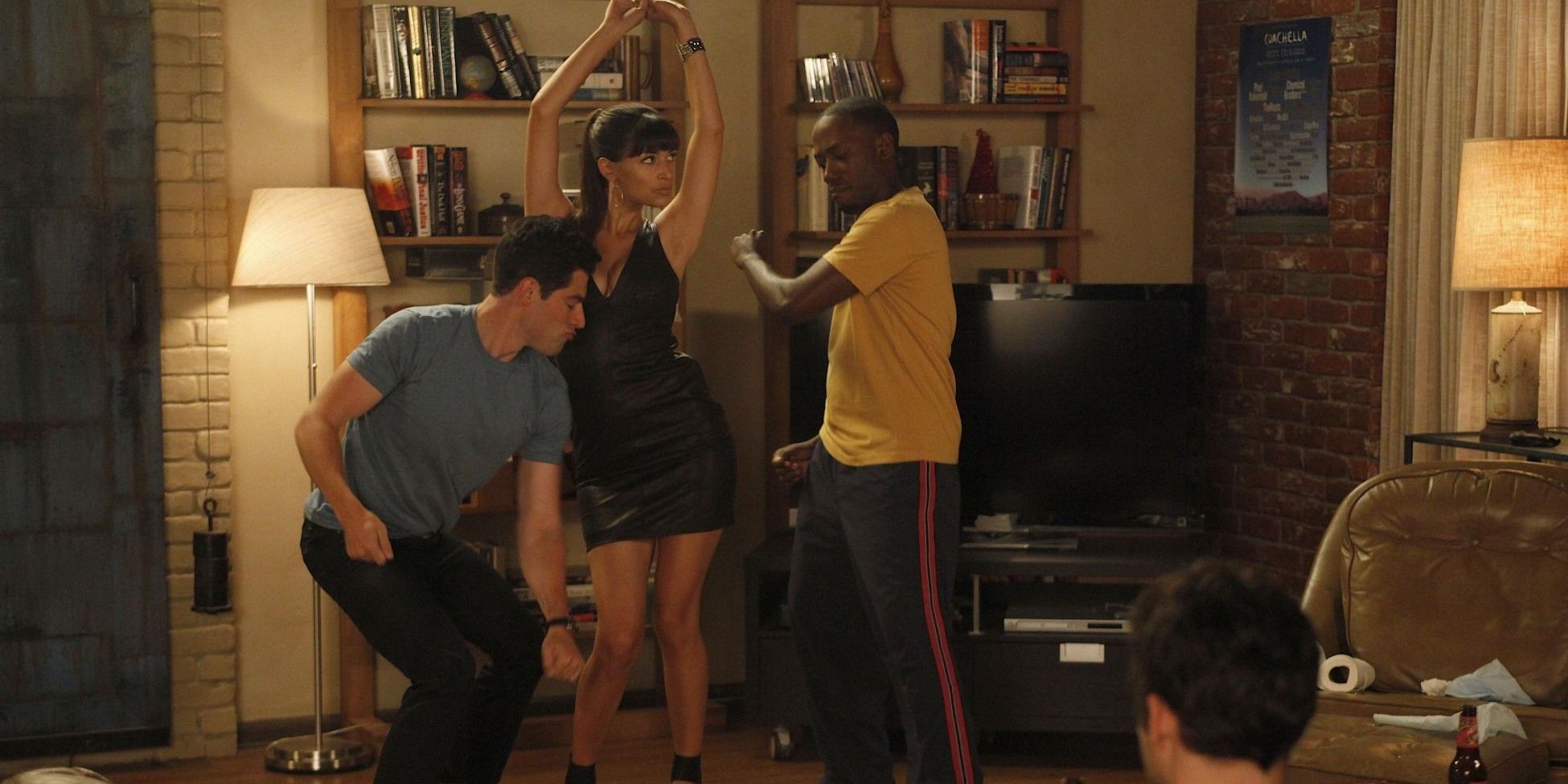 Very early on in New Girl, Cece was still very much in the party scene in her model life. This was showcased in this episode, where Cece shows up at Jess' loft and tries to continue her partying with the guys. Schmidt and Winston are instantly on board to dance with the stunning model, and we can see why in this outfit of hers.
She looks gorgeous in this black leather mini dress with a plunging neckline and matching strappy leather platform heels to go with it. Her high ponytail and simple makeup look let you focus on her natural beauty and her seriously trendy outfit.
RELATED: The 10 Best Outfits From Gossip Girl
3

Casually Cool Cece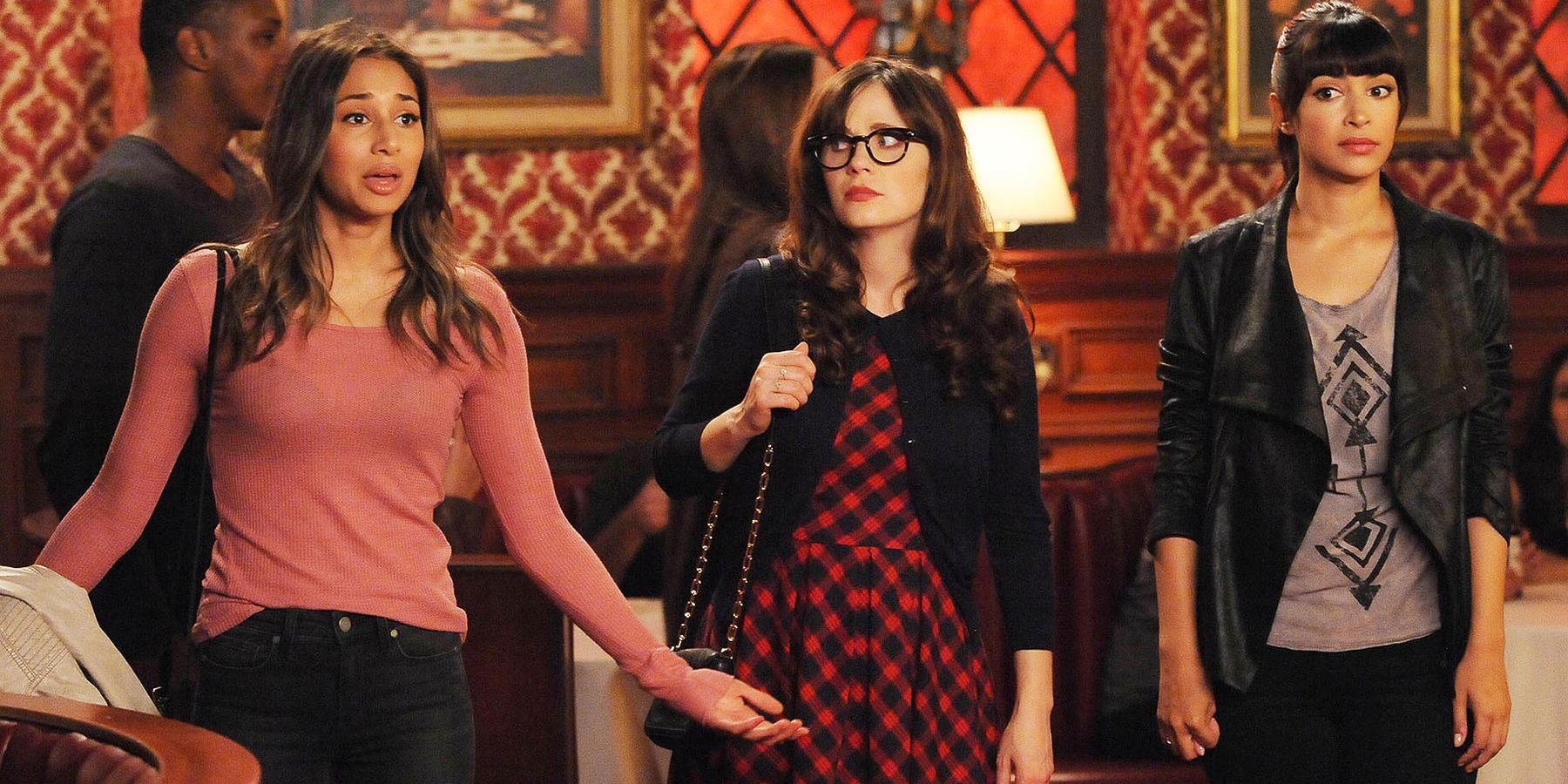 It's evident that at this moment, Cece was feeling more awkward than confident, but we still can't help but count this as one of our favorite looks of hers. It's simplicity and casual coolness is what makes it the perfect day look, especially for someone as beautiful as Cece.
She is donning her skinny jeans with a relaxed fit gray graphic scoop neck tee. To give the look a bit more edge, she paired it all with a draped front leather jacket that keeps the ensemble casual while still making Cece stand out in a crowd. Her fashion sense knows no bounds.
2

Cece's Embroidered Mini Dress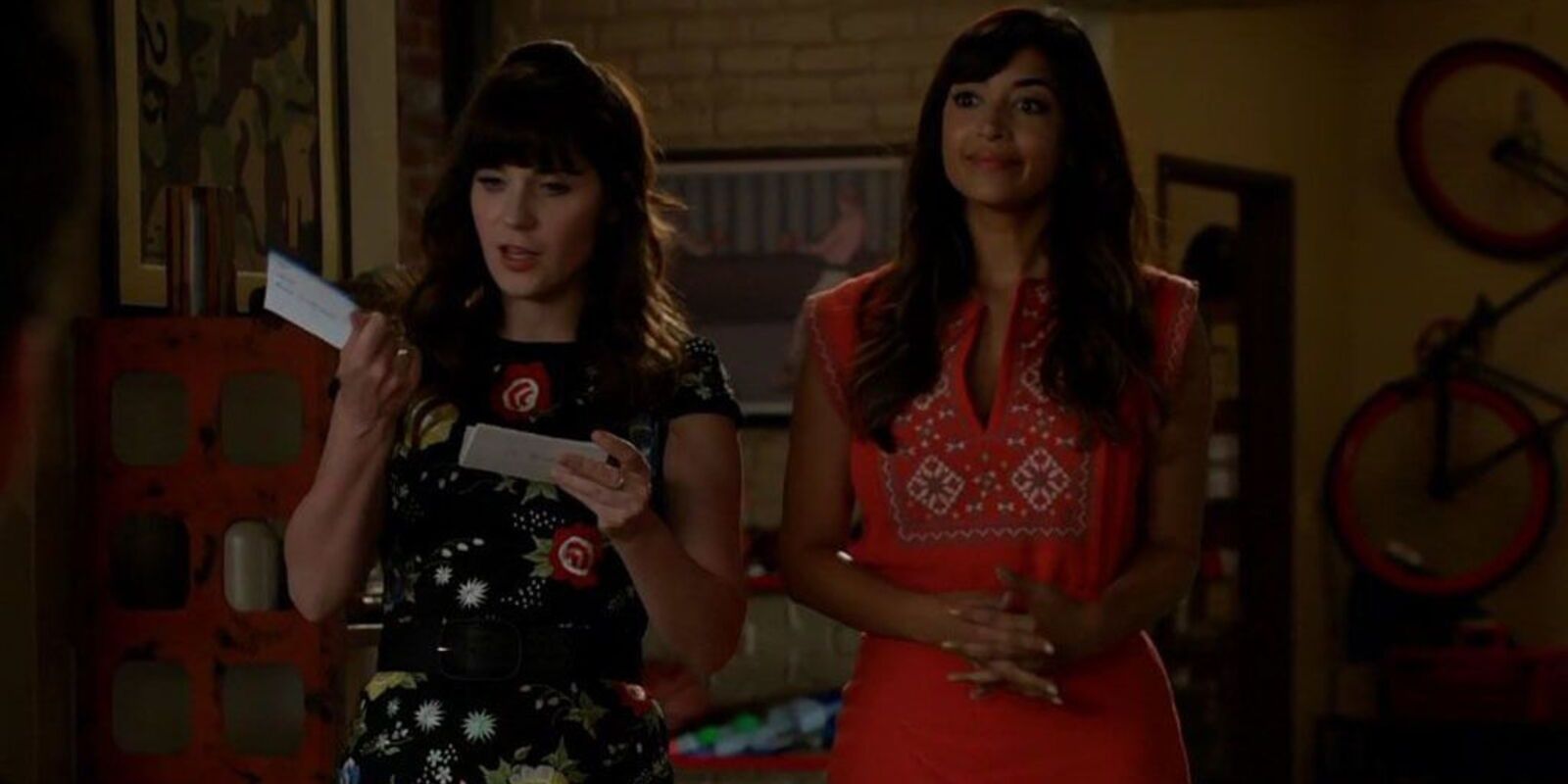 We see Cece's style evolve quite a lot of course of the seven seasons New Girl was on the air. In the later seasons, she is growing into herself more and dressing more like fashionable, classy Cece than party girl, model Cece. Both styles served great looks to us in the series, but in the later seasons, this one was a standout, to be sure.
Here, Cece is wearing the perfect summery hot coral pink mini dress completely with gorgeous embroidery on the bust and sleeves. Her blush and lipstick match the dress seamlessly and the entire look instantly makes us wish it was summer right now.
1

The Dress She Married Schmidt In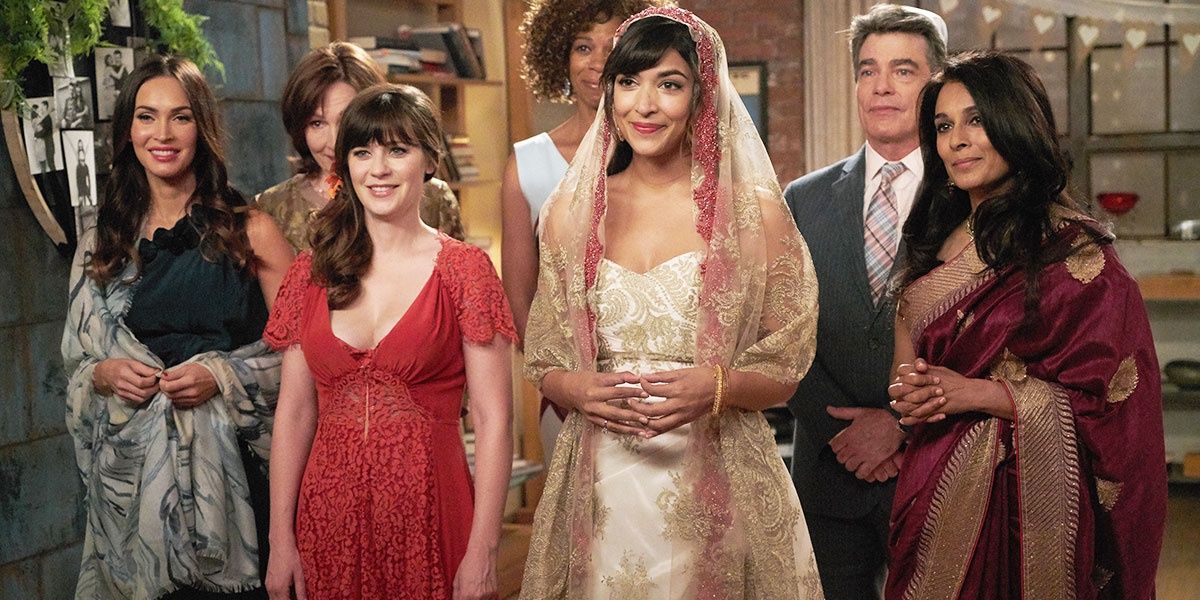 This dress was a stark contrast from the red Sari she wore to her first wedding. Both are equally beautiful, but we can't help but have a special place in our hearts for this one since it is the one she married Schmidt in.
The ivory dress with champagne embroidered detailing matches perfectly with her champagne-colored veil with red detailing in the edges. Her gold accessories look beautiful with the champagne colors and the red lipstick completes the look perfectly. The glow she had at this moment, wearing this dress, while she's about to marry the love of her life, is what makes this jaw-dropping and gorgeous.